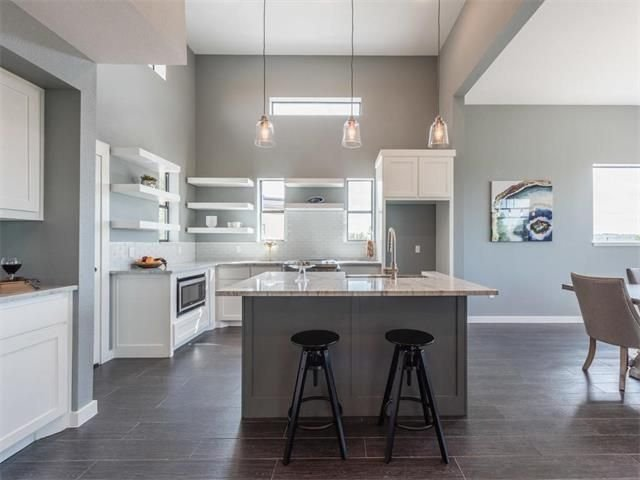 All range hoods have a fan, some type of lighting and are generally not given too much thought as to the design interest they can bring to the kitchen. While you're excited about picking out countertops, flooring, lighting and new appliances – think about the often-used but underappreciated range hood!
With today's trend of glass tile walls, a range hood with a matte finish contrasts well. A hood the same color as the cabinets blends the two together. A stainless steel hood with clean lines goes perfect with today's contemporary styling and gives the kitchen the feel of a professional chef's retreat.
A neutral patterned backsplash will pop with a curved bronze hood, bringing the bronze color into focus. Adding a pair of columns and scrolling woodwork  to a wood range hood brings architectural elements to the range area. Customizing the shape of the hood with a one-of-a-kind shape and plastering and painting makes it a focal point of the room.
Classic, dramatic, contemporary, or curved, it's not just a box over the stovetop!