Home Staging and Interior Design
Let Addicted 2 Decor truly make it a place to call "home". Call 512.573.8416
Home Staging and Interior Design
Best Home Staging Services in Austin
Staging a house for sale or needing expert help with interior design? Contact Kim McCormick at Addicted 2 Decor!
Let Addicted 2 Decor take care of your home staging.
Learn more about Kim's
interior design services.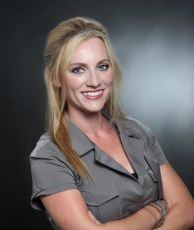 Schedule a phone or email consultation with Kim.
"Kim is truly the best in the industry when it comes to home staging. She is very attentive to your needs & budget. She will work with you to create a fully customized plan."​
Kim McCormick is stellar! Let me just start by saying Kim is extremely talented and creative with that special wow factor. I absolutely loved working with her. She knows how to get the job done and is a
mover and a shaker.
Don't hesitate to contact Kimberly with any of your decorating needs. She is smart, talented and REALLY listens. She really wants to help people and her ideas are outstanding. I hired her to help me "love" my house
and she made this happen.
Kim McCormick was nothing short of excellent in all categories.
A very pleasant person with knowledge in every sort of interior design and decorating needs.
Kim is the most attentive interior decorator that I know. Working with her is a pleasure and watching her interact with clients is eye opening. I look forward to working with Kim more in the future.
Caring. Detail-oriented. Immensely talented. Let Kimberly take your project and run with it. She has a great eye and will work magic with the budget you have. Don't be afraid to call her to bounce off ideas or to get her thoughts, she's always open to it.
Professional Home Staging

Addicted 2 Decor can professionally stage your property to help you achieve a fast sale. Give your property a gorgeous look to "wow" at your next open house.  Home staging creates a lasting impression on potential buyers and enables them visualize their future home. Whether you are a realtor, investor or a home owner, contact Addicted 2 Decor for your home staging needs.